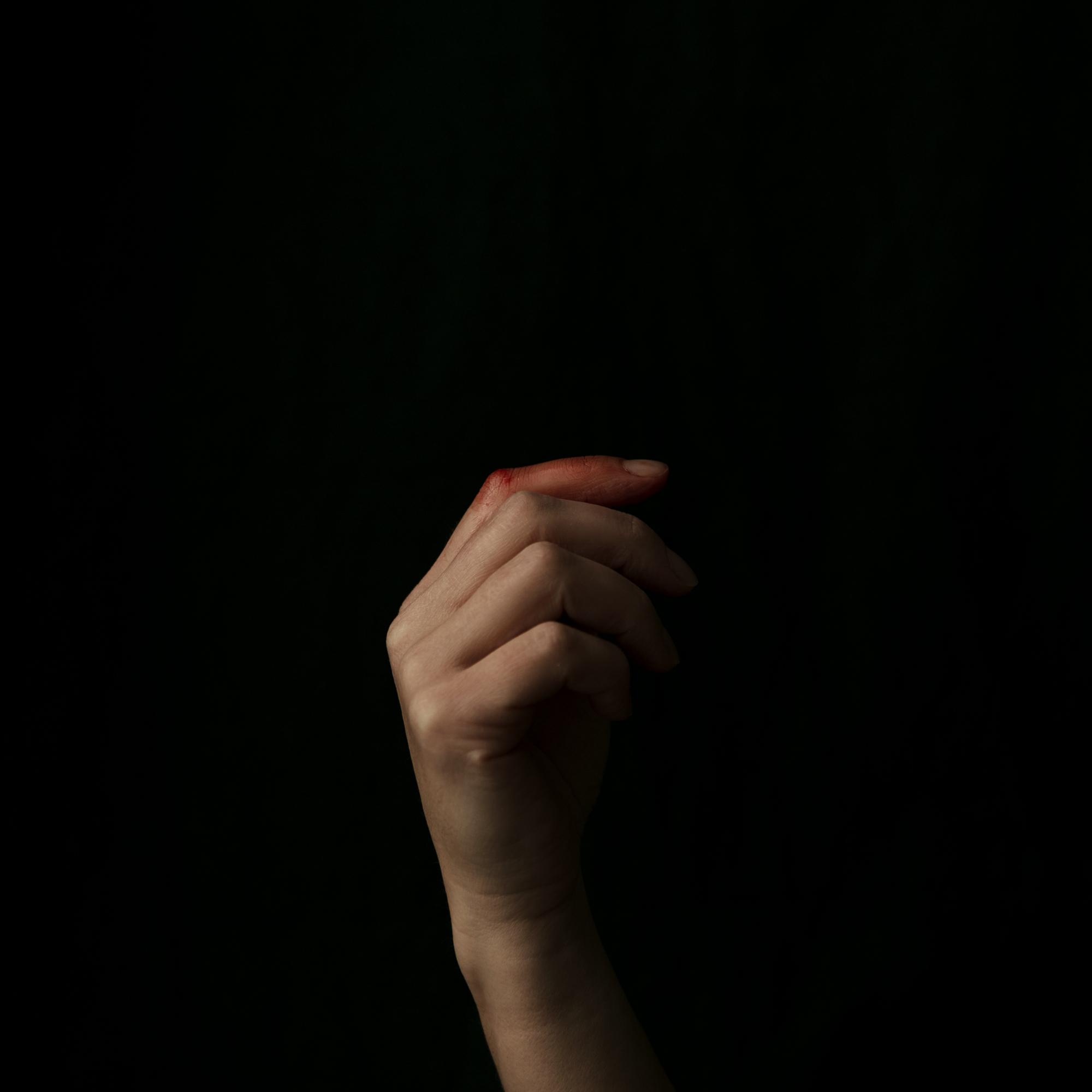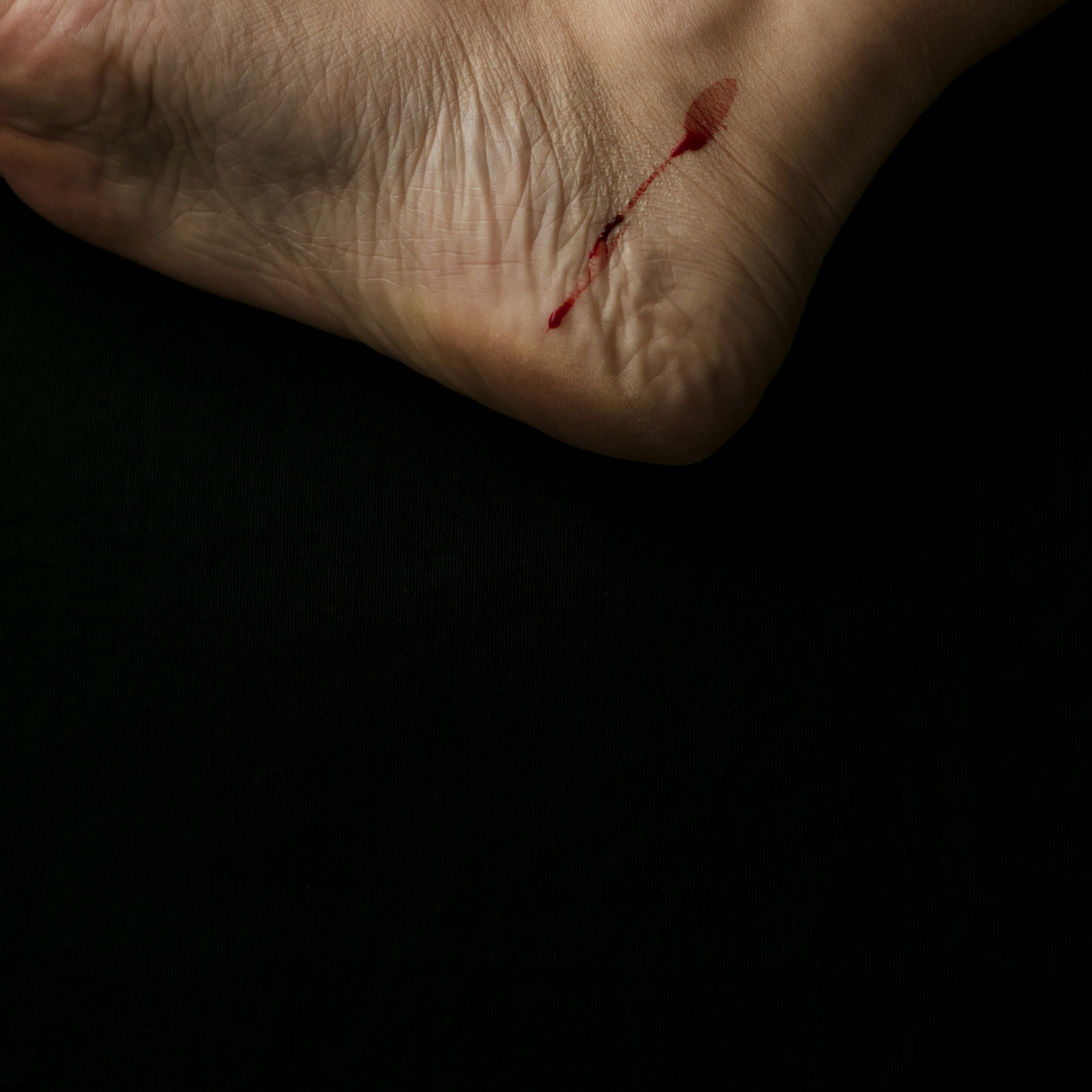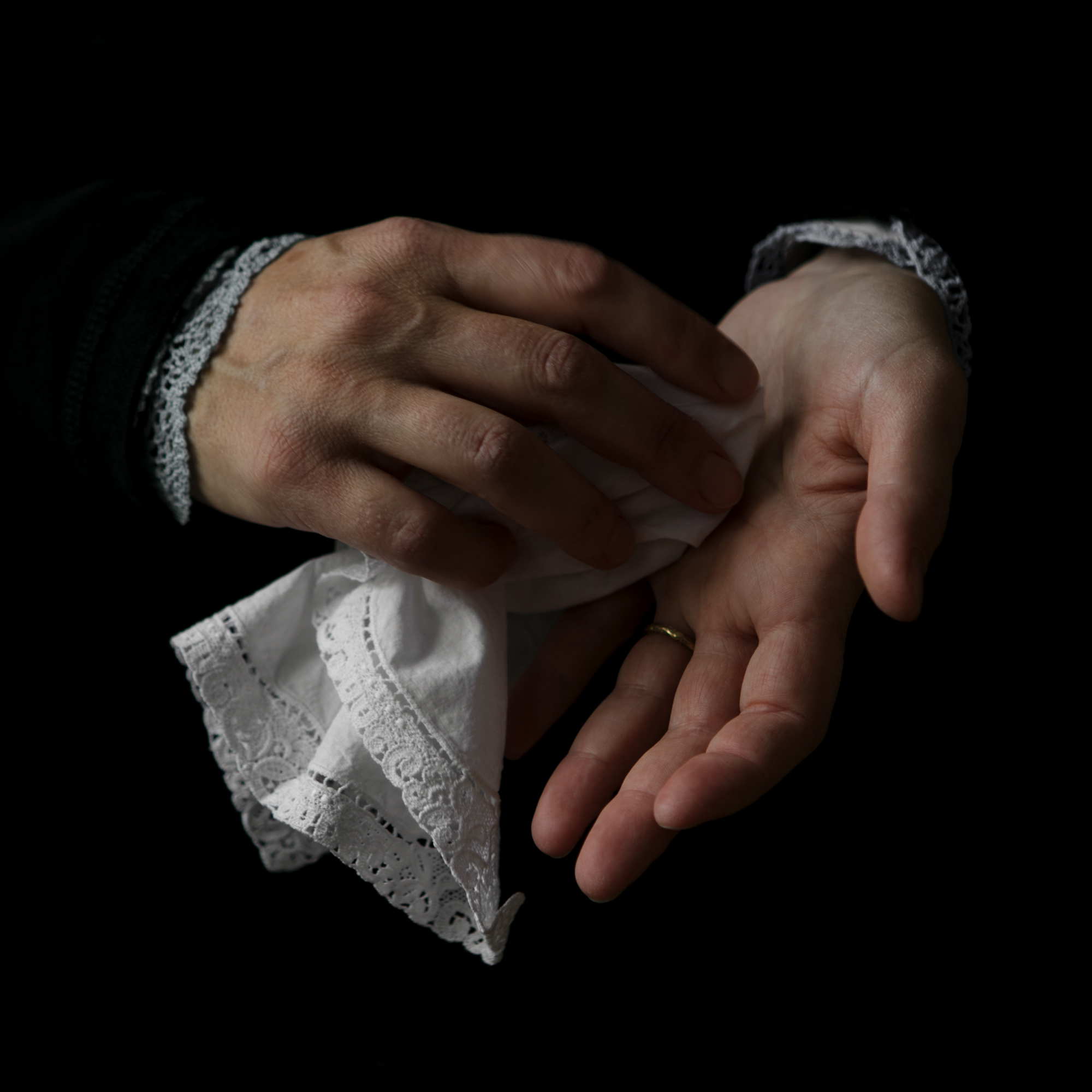 'I never looked good in red'
I am quite a shy person and easily embarrassed. Although in tune with my body, I feel self-conscious about it. I hate wearing a bikini and it is my worst nightmare to leak blood when menstruating without noticing.
This series of self portraits is my personal attempt of dealing with shame, physical and emotional self-acceptance and with the self-consciousness that, for me, go hand in hand with being a woman.
Exploring notions about my body and myself, I contemplate what it means to be a woman and the emotional consequences of it.
As Simone de Beauvoir has observed, 'The feminine body is expected to be flesh, but discreetly so.'
Skin, nakedness, monthly cycles and bodily changes after giving birth, are elements that I look at from an honest and intimate point of view.
By removing immediate clues from my surroundings, I examine where my feelings of shame come from, and posing in the images myself, I question the conservative way of female representation, asking who is gazing at whom.
The title is a line taken from Margaret Atwood's book 'The Handmaid's Tale', which has been a great source of inspiration for me in terms of mood and atmosphere.